Legacy Baptist Church exists to build a strong faith family that will influence the world for Christ.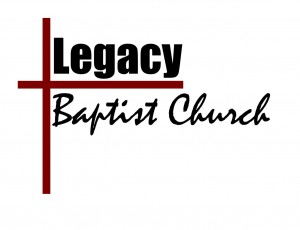 We are located at 284 Snow Farm Road in Hull, Georgia. We believe Jesus has called us to build strong faith families for God's glory as we lead others to know and follow Him.
Currently we offer …
Adult Small Groups – Sundays at 9:30 am & 5:00 pm
Worship Services – Sundays at 10:30 am
Legacy Kids – Sundays at 9:30 (Elementary & Middle School)
Legacy Children's Church – Sundays at 10:30 (Elementary School)
Band of Brothers Men's Ministry and P31 Ladies of Legacy meet monthly.
If you are looking for fellowship with a group whose desire is to glorify Jesus in all ways … come check us out… Sundays at 10:30 am. We would count it an honor to have you!
Thanks,
Dennis Nix
Lead Pastor