Compassion Ministry Food Distribution
Sunday, November 5th  – 5:00 pm to 5:30 pm – Legacy Baptist Church – Monthly food distribution of the Compassion Ministry of Legacy Baptist.  284 Snow Farm Road, Hull, GA.  Food will be distributed to families in need on a first come, first served basis.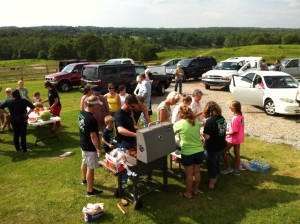 Ladies of Legacy Women's Ministry

October meeting cancelled – next meeting is November 15th, 6;30 at the home of Janie Nix.
Band of Brothers Men's Ministry        
Next meeting – Sunday, November 19th, 5:00pm @ the Barn.